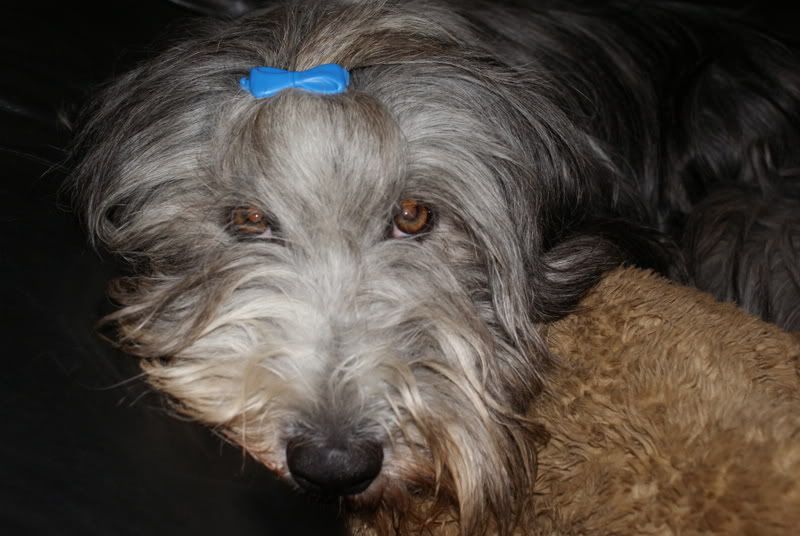 My name is Molly. I was born on the 22nd November 2005.  When I left my breeder, I went to live with a lady in Essex.  Unfortunately she died fairly soon afterwards and I went to live with her family and their beardie.
After several weeks they decided not to keep me and I came to live in my present home.  So at the age of 8 months I came to live in Isleworth.  I was a very sad girl when I arrived. My coat had been cut and my basic training needed to be addressed.  I didn't like travelling in cars, didn't like being groomed and I was very confused.  It has taken about 2 years for me to become happy and confident again.  I love my new home and I have 2 friends to play with.  Sometimes I get to go to Dog Shows and I've even won 2 red rosettes. I like to steal socks and love my teddies but best of all I've overcome my car sickness and now go to the park every day.
During 2008 I did a few more shows and I won a First Prize at Romsey.  My mum and dad were so proud they had my picture put in the newspaper. I hope to do some more shows during 2009, especially when Aimee has to take time out for Maternal duties.