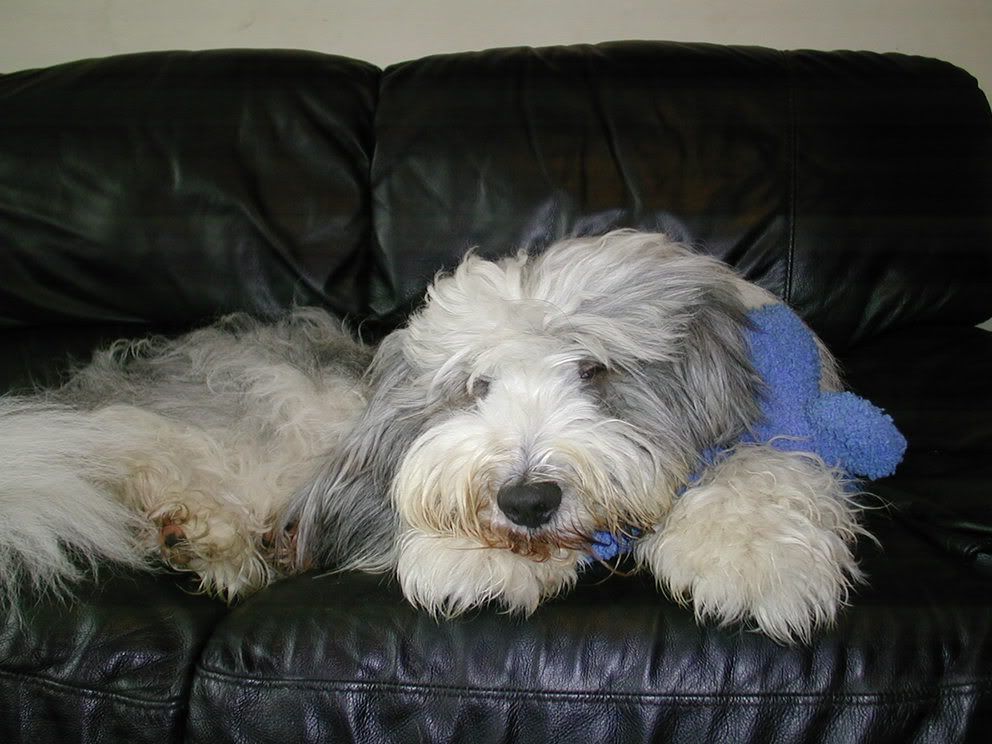 My Name is Barney.  I was born on 19th November 2002. I lived in Westbury for the first 7 weeks of my life, with my mum and litter mates.  I then went to live in a new home in Feltham.  In January 2004 I could no longer stay with the new family and then moved again to a new home in Aylesbury.  After 6 months in my new home, again it was decide that I couldn't stay. 
I then moved to my present home in July 2004.  I've been here ever since.  Since coming to my new home I have passed my Bronze Good Citizen Award.  When I first arrived my coat needed lots of work and it was decided to clip it off.  Now it has grown back and I look like a Beardie again.  I love to swim, play and bark and I live with a couple of other beardies.  I work as a Blue Cross Dog and I was at Crufts in 2008.  Despite my bad start in life, I am now happy and settled.
Again this year I represented the Blue Cross at Crufts 2009.  I am still a Blue Cross Education Dog and I go into schools, nurseries, Scouting and Girlguiding Units,  Church Groups and anywhere that Responsible Pet Ownership can be talked about.  I'm always being offered new homes but I really am happy where I am.